If you are a new mom here, Congratulations! on your new bundle of joy.
In the world we live in today, almost everyone has an opinion about what is right and wrong about raising your own baby. This can be so confusing and depressing at the same time. This article will keep it real and simple for you and hopefully relieve some of your worries.  
As a first-time mum who has navigated it all with my 15 months old, in a new environment and culture, as well as working full time, I want to let you know that you are not alone on your parenting journey.
So before you start judging yourself because of all the opinionated individuals, below are vital lessons I have learned so far on this journey. I hope it helps you get started while navigating all the noise! (Stay with me)
---
Do what works only for you and your family.
There are dozens of self-acclaimed experts on the internet (starting from birth services to breastfeeding, sleep, and Baby-led weaning (BLW) experts). While some provide valuable information, others will go to any length to make you feel like either you or your baby is the problem. For instance, criticizing you for your baby not hitting key milestones early enough, not keeping to schedules, and not sleeping through the night.
I am here to let you know that every family's situation is unique and different! So is your baby! What works for others will not necessarily work for you, and that is perfectly fine! It is not a one-size-fits-all plug on this new parenting journey. As you scout the internet for information about how best to care for your baby, be deliberate about adopting information that only works for you, your baby, and your domestic economy, Nothing Else!

2.  Exclusive breastfeeding, formula, or both?
This is one of the most contentious topics on the internet. It has left most new moms crying their hearts out at night. Some exclusive breastfeeding mothers think by default, they have the right to judge and criticize moms who are unable to exclusively breastfeed and choose to feed their babies with formula or even combine the two sources of food for their babies. You are likely to see disheartening and judgmental comments under social media posts.
Although scientific research points to the many benefits associated with breastfeeding babies,  not all moms will have the luxury of exclusively breastfeeding their babies, even when they desire to do so.
Not all mothers can produce an adequate breast milk supply to meet the hunger demands of their babies.
Some health situations make it impossible for some moms to breastfeed their babies.
Some moms are also obliged to return to full-time jobs just a few weeks after delivery- a very common phenomenon in the United States, where maternity leave days are limited - making it extremely difficult to keep up with regular pumping in order to maintain supply.
Just in case you find yourself in any of these categories, you are not alone, and many others are just like you. There is absolutely nothing wrong with your choice of food source for your baby. Remember my first point- do only what works best for you, your baby, and your immediate family!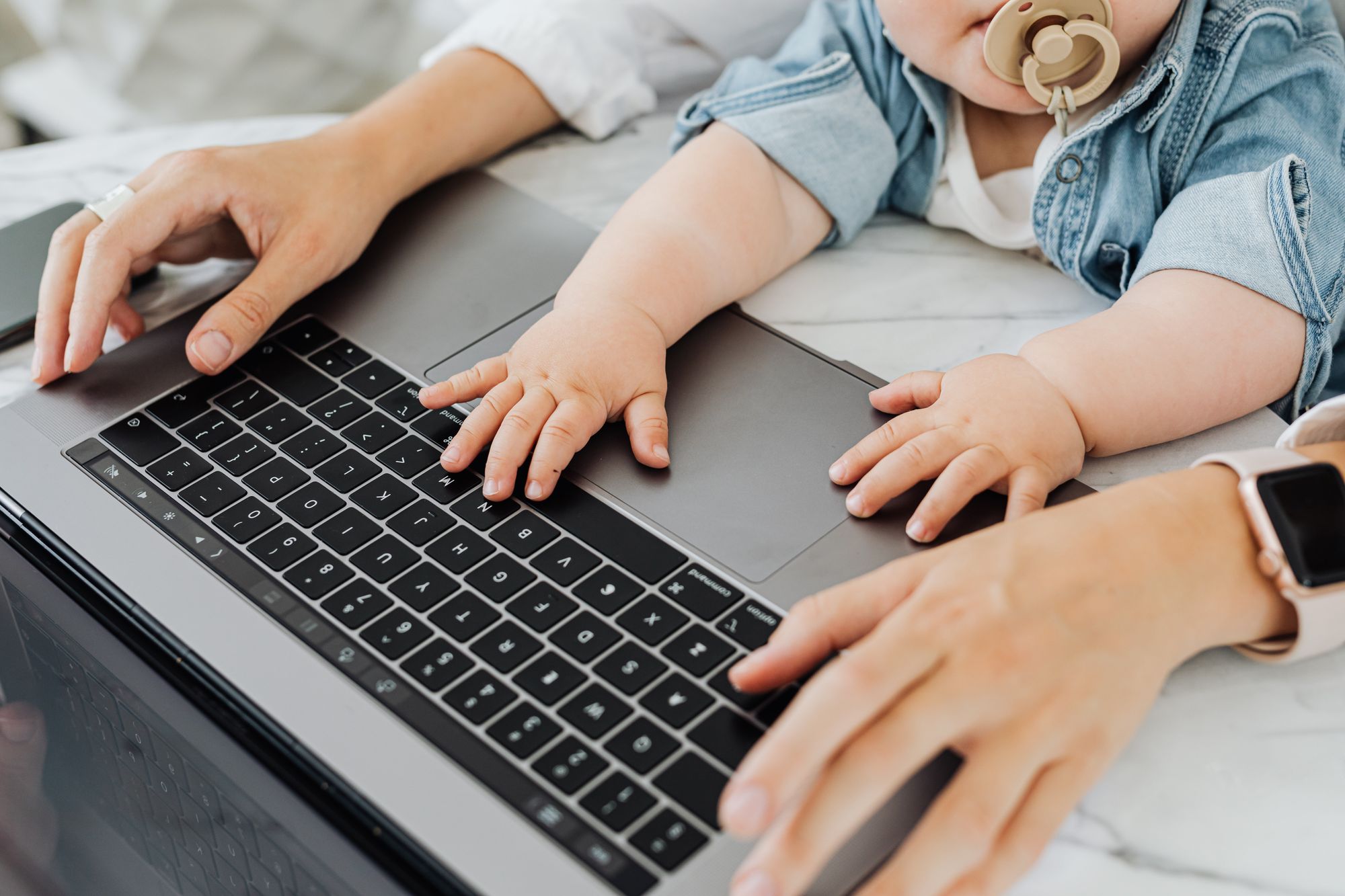 3. Baby Clothes? I learned not to overspend on them.
We all want our babies to look very cute, all "glammed-up" and dope for those random picture sessions, photoshoots, and Instagram posts. Of course, as a first-time mom, you are more likely to get obsessed with your little one, which is great!
Do not break the bank or your budget ceiling while keeping up with all the trends and cool baby outfits. The truth is, you will end up packing them or donating them sooner than you think. They grow out of them very quickly, and especially if you live in a country where seasonal changes are as frequent as every 3-4 months, you will want to keep it to the necessities.  Personally, I was so shocked at how frequently I had to pack up my baby's clothes. How I wish I had skipped those newborn baby clothes and started with three months old baby clothes and above. (My baby came out big)

4. Toys? Keeping it minimum.
In our quest to be the "cool" mom, we tend to be moved by every latest toy suggested to us. Babies are more interested in the random things in the house than the toys we buy. This is because babies observe and learn more from what we do. They are more drawn to items they see us using more often. For instance, if they see mummy always pressing the phone, they are more likely to want the phone than a look-a-like toy phone. My son is now obsessed with the blender, and I can't blend anything without his involvement; if I do, he will throw a whole tantrum…it is just what it is. That said, some good educational toys are out there; keep them to the minimum. As much as toys tend to take money out of our pockets, they can also fill up space quickly, especially if you live in a small space. Your little one may not even remember how many toys they had as babies, so do not overthink it.

5. Protect your mental health.
Taking care of a baby is not an easy breeze. It is a full-time job on its own that requires you to be mentally stable, especially if you don't have any support and you are figuring it out by the second. You will need to be deliberate about keeping your own sanity to allow you to take good care of your little one. Anything that will hinder your mental health should be as far as possible. Cut the noise and take yourself out of situations and equations that will lead to unnecessary worry resulting in you questioning yourself about your decisions as a mom.
Remember that whatever choices and decisions you make should be in the interest of your baby, yourself, and your family, and don't let any stranger distort your rhythm. You are doing just fine, Mama!